The United Arab Emirates' national airline, Etihad Airways, located near Abu Dhabi City, was founded by royal decree in Khalifa City and began its operations in November 2003.
The airline runs services to passenger and freight destinations in the Middle East, Africa, Europe, Asia, Australia, and America with an Airbus and Boeing aircraft fleet.
Etihad Airways is the fourth-largest airline in the Middle East. Abu Dhabi International Airport is Etihad's key hub. Up next we're going to tell you the different ways you can contact them.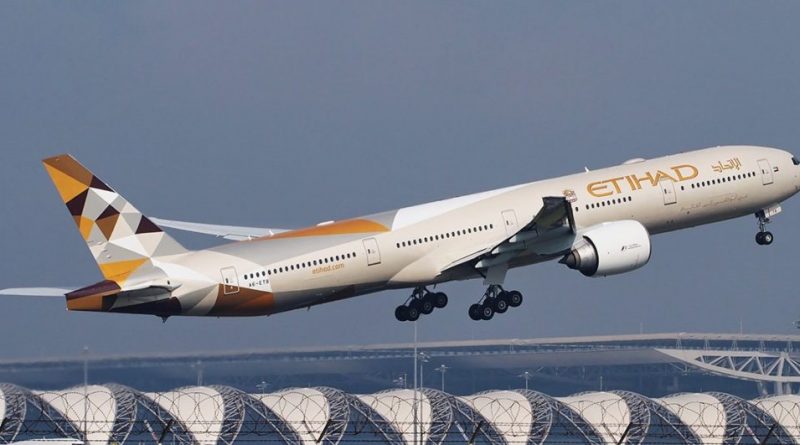 Are You Stuck On Hold?
Amid the pandemic, strict stay-at-home orders were given to avoid the spread of the novel coronavirus. Customer service representatives around the world have been besieged by millions of calls ever since.
With businesses and government agencies trying to keep up while keeping their workers safe, and clients struggling to keep their cool, the pandemic has caused a perfect storm of customer service problems.
With this, it is expected that you will have difficulty when contacting Etihad too. But don't worry, we've tried to make it easier for you by answering some common questions and the easiest way to contact Etihad next.
Changing Your Flight
You may call Etihad's 24/7 Contact Centre at +1 877 690 0767 if you have booked a Guest Seat using Etihad Guest Miles, and your flight has been affected. Check out Etihad's global hotlines here.
To change your flight's date or destination or convert your booking to Etihad Credit, you can also get this done by filling out this online form.
However, if you booked your flight with a travel agent or third party, you have to directly reach out to them to make changes to your trip.
Book a Flight
You can book a flight with more options with Etihad Airways. And when you book before October 31, 2020, and fly by November 30, 2020, you can even change your travel plans for free.
You can start booking your flight by checking available flights to and from your destination through this link.
Always note before you fly to review the new travel regulations. A COVID-19 PCR test is required, and you may be required to comply with additional measures before you are allowed on board.
With every Etihad Airways ticket until December 31, 2020, COVID-19 global wellness insurance coverage is included.
Reserving a Seat
You will still find the ideal spot onboard, whether you choose a window seat, a row for yourself, or extra legroom in Economy Space.
Bid with Economy Neighbour-Free to hold up to three seats all to yourself, and if you're an Etihad Guest member, depending on your rank, you can book your favorite seat for free.
Where Would You Like to Sit?
There are three available options.
Economy Standard
You have to pay to guarantee an Economy Standard seat when you book your ticket whether you are traveling on an Economy Package, Saver, or Classic fare.
Economy Space
Provides ample legroom and more space to relax if you would like a little more space on board. However, Economy Space seats are only available on Etihad-operated flights, and not on flights operated by partner airlines.
You can pay to reserve for a seat the moment you book your ticket until one hour before your flight takes off. If you plan to buy a seat located next to an emergency exit in the Economy Room, you must meet the safety standards.
And before paying for such a seat, ensure that you pass their criteria.
Economy Neighbour-Free
It is a perfect way to fly if you want even more room on board, with your well-being and wellness as a top priority. To triple the space and comfort, you can bid on one, two, or three adjacent passenger-free seats.
The higher your bid, the higher your chances of an upgrade are.
Start bidding by entering your name and the reference number of six characters here. Or, if you wish to be assisted by a customer service representative, you may call Etihad's 24/7 Contact Centre at +1 877 690 0767.
You can find global hotlines here.
Buy Extra Baggage
You may add extra baggage when you book your ticket, or even after getting your flight booked up to 4 hours before you leave. If you wish to check how much extra baggage would cost you, you can use Etihad's rate calculator here.
When you book online and have packed a little extra, you can get up to 30 percent off the baggage fees.
You can buy extra baggage and manage your flights here by entering your reference number and your last name. You may also contact Etihad directly at +1 877 690 0767. You can find Etihad 24/7 global hotlines here.
Other Ways to Reach Etihad
You may also contact Etihad through their official social media handles as follows.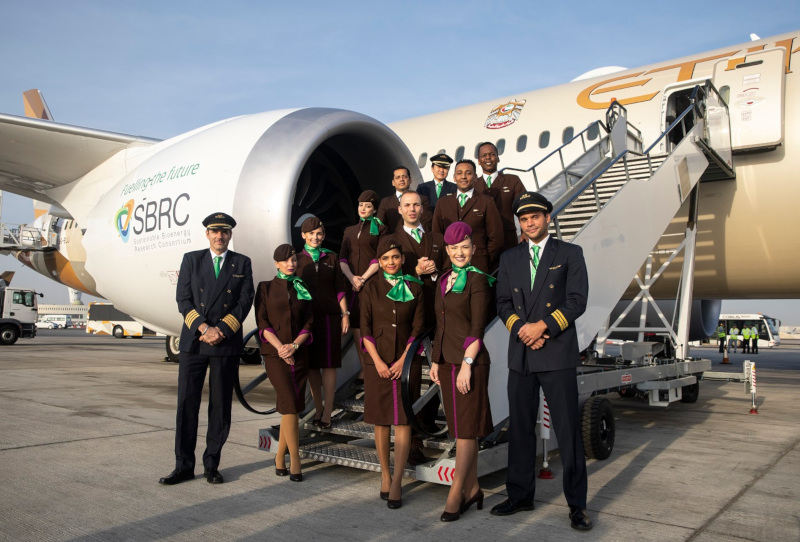 Conclusion
Customer service agents have really had their work cut out for them in recent months, which is why company's like Etihad are trying to create numerous ways for you to get your answers without being stuck on hold.
The above list shows that you can get a lot done by simply going online, but if that doesn't work there is always a 24/7 hotline.